FREE CASE STUDY DOWNLOAD - From £0 to £2,000,000+
From entirely dependent on owner in spare bedroom to a remote team of 20+ across two continents and 6 times zones
Download The Case Study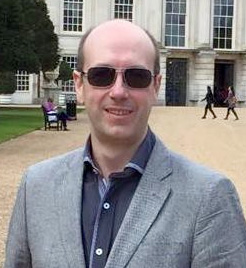 Name: Rob Warner

Business Type:
Digital Marketing Agency

Revenue Increase:
From £0 to £2,000,000+

Critical changes:
From one time fee for service to 100% recurring revenue model
From entirely dependent on owner in spare bedroom to a remote team of 20+ across two continents and 6 times zones
Find a need in the market and fill it!
The fastest route to growth is to create strategic partnerships between parties with complimentary strengths
Attending industry events and getting endorsements from key people of influence can rapidly accelerate your growth
Don't be a generalist and try and do everything, get a reputation as a specialist who excels in a particular area
Standardising pricing and processes makes growth much more predictable and less laborious
Hiring and delegating the day to day operations allows you to maintain strategic growth
Use social media to create overwhelming social proof to get clients
Use joint ventures to make lead generation and customer acquisition profitable, front end!
Ask new employees who else they know that could fill roles in your company so you get two hires for one recruitment fee
Get around smart business people as often as possible to solve your business problems faster.
You can only grow if you're making good quality decisions based on data
Ego is about who's right, truth is about what's right. Seek the truth!